Fitness Instructor B Licence
With the fitness instructor B licence, you will acquire the knowledge to master the basics of training theory and strength training. After the training, you will be able to create targeted and individual training plans. This will enable you to optimise your own training or professionally instruct your future clients.
Maximum flexibility: You decide start, duration and learning speed
State-approved: Distance learning course approved by ZFU
Lifelong certificate: Our certificates are valid for life and worldwide
Money-back promise: You will get your training fee back if you fail the exam (incl. all post exams)
Everything important about
training

at a glance
Flexibly integrate the training to become a fitness instructor with a B licence into your everyday life!
The B licence as basic training is your optimal entry into the fitness world!
The fitness instructor B licence forms the basis of the trainer licences. The B licence provides the basic knowledge so that at the end of the course you will have mastered the basics of training theory and strength training and will be able to create simple training plans independently. No licences or certificates are required in advance and you can start straight away.
No matter whether you want to pursue a professional career or use the knowledge for your personal further education. The fitness instructor B licence is the foundation of training theory!
You want to pursue a career as a trainer?
No problem! With the fitness instructor B licence and the licence you have acquired, you have the best prerequisites to work as a trainer and to develop yourself further.
Whether as a part-time or full-time employee, whether employed or self-employed, the fitness instructor B licence gives you an essential insight into the professional world of a fitness instructor in addition to all the training theory. Previous knowledge is irrelevant. You can also see the B licence as a stepping stone to a change of industry!
This means that the fitness instructor B licence offers an optimal basis for all career changers who want to reorient themselves professionally. You do not need to have a C licence or any professional experience.
We take you by the hand and teach you all the basic knowledge in detail. You will primarily learn about the functions and processes of the human body and the basics of training and nutrition. Using practical examples, you will be able to apply and pass on your knowledge. You will become an expert yourself and can prove your professional competence to customers and employers with your certificate.
And all of this at your own convenience! Our online training can be completed independently of time and place and can thus definitely be integrated into every day.
You want to optimise your own training and expand your knowledge?
The fitness instructor B licence is also intended for your personal further education! With this knowledge you will acquire essential skills that will bring your own training to a new level!
Not everyone who completes a B licence training has to gain a professional foothold. On the contrary, you will see what a great influence an education will have on your personal horizon! You take on a new challenge, are eager to learn and always strive to get the best out of yourself.
Unfortunately, there is still a lot of misinformation circulating on the internet these days. Use the opportunity and above all the knowledge within the framework of the fitness instructor B licence and push your own performance. Be your own expert and contact person. The knowledge imparted will allow you to optimise your structures in the area of training and nutrition in such a way that standing still will become a foreign word for you.
In addition, you are no longer dependent on others and can purposefully follow your own and individually adapted training plan. With the fitness instructor B licence you become your own trainer!
The fitness instructor B licence is exactly the right training for you if you:
Want to work as a fitness instructor
You are looking for a sound basic training in the field of training theory
Want to work in the fitness industry as a full-time or part-time employee, freelancer or entrepreneur
You are already a course instructor and also want to work as a fitness instructor
Want to turn your sports hobby into a career
You are already a sports teacher or physiotherapist and see your future in the fitness industry
Want to work in an educational profession and need knowledge of sports science, sports medicine and health promotion for your activities
… and / or if you:
Want to optimise your own training
Want to professionalise or learn how to train on the equipment
Be your own expert
You no longer want to be dependent on others and want to structure your training yourself
You want to get to know the areas of endurance, strength and flexibility training better
What do you learn

in the fitness instructor B licence training?
Basically, the fitness instructor B licence describes the basic knowledge as a fitness instructor. The B licence represents the second certification level of the training licence and is almost indispensable for working as a fitness instructor.
The teaching content is divided into different modules. In addition to a detailed chapter in the script, each module also includes high-quality teaching videos. There, the contents are again supplemented by the lecturers for better presentation and shown in an easily understandable way.
Each module ends with a small test of five multiple-choice questions. This learning test serves as a direct check of the knowledge you have learned.
What is the specific content of the B licence?
First you learn the anatomical basics of the human body. This includes basic knowledge such as the structure of the cells as well as special information on the musculoskeletal system and the muscles. Building on this, you will learn everything you need to know about training theory, creating training plans and healthy nutrition.
You can download the entire learning material as a PDF and also order the teaching script for your training. You can find the teaching videos in your online campus.
The B-Licence training is divided into 12 chapters:
Module 1: Job Profile and Job Market
Module 2: Structure and Function of the Cell
Module 3: Types of Tissue: Classification and Function
Module 4: Cardiovascular System
Module 5: Passive and Active Locomotor System
Module 6: Human Muscular Anatomy
Module 7: Training Theory
Module 8: Motor Qualities
Module 9: Fitness and Weight Training: Workout Planning
Module 10: Dietetics and Diet Planning
Module 11: Tips for Practical Use
Module 12: How to Make Your Career Choice
Requirements

for your B licence
You can start right away!
No licences or certificates are required in advance for the fitness instructor B licence, not even the C licence.
Once you have reached the age of 18, you can start your training directly and acquire the necessary specialist knowledge online.
Distance learning course is right for you if you:
Love flexibility and self-directed learning
Want to be free to organise your lecture and study times as you wish
You don´t have time for a block seminar or weekly face-to-face teaching
Have enough self-discipline and can motivate yourself to learn
You would like to determine the duration of your training yourself
Fitness instructor B licence

as a state-certified training course
Our training for the fitness instructor B licence is state-approved!
We offer a professionally correct, pedagogically sensible and professional distance learning course. It has been tested and approved by the ZFU.
ZFU approved
The course we offer is approved by the national centre for online learning (ZFU) under the following number: 7300316. The ZFU decides on the approval of distance learning courses nationwide and operates on the basis of the Distance Learning Protection Act (FernUSG).
OTL certificate
Unlike other academies, the OTL certificate is valid for life. We are also happy to send you a certificate in English that you can use worldwide (individual decision of the studios). For this service we charge a one-time fee of 23,27 €.
EQF Level 3
The training is based on EQF Level 3.
TÜV-Süd certified
Online Trainer Licence is certified according to DIN ISO 9001. You can find more information about our quality here.
Your
opportunities

after the training
The doors are open for you!
After the successful completion of your fitness instructor B licence, you have the necessary expertise to look after clients professionally and comprehensively. You now have numerous opportunities and are fundamentally able to:
Understand and analyse the workings of your body
You have expanded your knowledge and are ready to optimise your own training performance
Being your own contact person for all aspects of your training
… and:
Become self-employed as a fitness instructor
Submit your application to a gym as a instructor
To look after your first clients
Teach courses
Build your own customer base
You have questions about:
the training process
the start time
recognition
the exam
… and would like to talk to an expert about your personal situation without obligation?
Take the first step now and choose your preferred date!
Arrange a consultation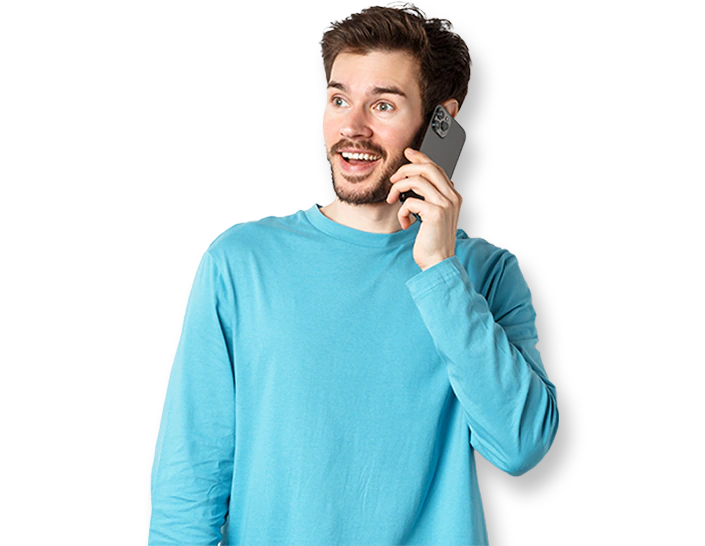 New!
in 3-24 monthly
instalments
possible!
Do you have any questions?
Just send us an e-mail to
service@otl.email
and we will help you as soon as possible!
Over
22,479 graduates

have already successfully completed their training at OTL
Fitness Instructor B Licence – Frequently asked questions
Is the fitness instructor C license necessary for a fitness instructor?
The fitness trainer C license often only provides basic fundamental knowledge. In our experience, a C license is no longer sufficient to practice the profession of fitness instructor these days. Many fitness studios require at least a B license.
Your chances of entering the profession are therefore often much lower with a C license. Your best chances of entering the profession are with a B license. That's why we at OTL start with the B license, which includes all the contents of the C license and imparts even more in-depth knowledge.
Which contact persons are available to me during my training?
Is the shoe pinching or do you simply have a question about training? Our colleagues from customer management are always available to help you with any organizational questions you may have. They also have the expertise to help you with content-related issues. Here you can find our contact details .
At our regular webinars, we go into even more detail about exciting topics and burning questions. In addition, as a member of our exclusive Facebook group, you can exchange ideas with like-minded people throughout the entire training and become part of the OTL community. From the time you register for your exams, one of our professional instructors will be at your disposal.
What opportunities do I have with the fitness instructor B licence training?
Otherwise, you can also directly start your professional career and apply to various companies in the field of fitness and health as well as gyms. With the fitness instructor B licence you have a basic education that allows you to work as a instructor on the surface.

Not to be underestimated is of course now your accumulated knowledge. With the contents of the B licence you will be able to perfectly restructure your own training to your goals, to get the best out of you and your training! You will become your own instructor and contact person, but also for your environment you will possibly become a very sought-after person.
Everything about discounts, funding and instalment payments
Is there a discount for pupils, students and trainees?
You are still a student or you are currently in training or study?
Then simply submit a current proof (e.g. your student ID, your student card or your training certificate) to our customer service before your purchase and receive an individual 25% discount code for your training.
Is there the possibility to buy in instalments?
If you do not want to invest the full amount for an education all at once, we offer you a convenient purchase in instalments with 3 or 6 payments.